So far I thought the windy trajectory function only works on desktop browsers, and not on mobiles or pads. Well – I stand corrected thanks to a post in the Windy community forum by the prolific Jakub Vrána.
To do so, open https://windy.com/plugins in a browser on your mobile/pad, and choose the trajectory plugin like on the desktop (just ignore the 'Download App' button!). Things work mostly like on the desktop – here's proof from an iPhone using Safari:
And here Chrome on Android: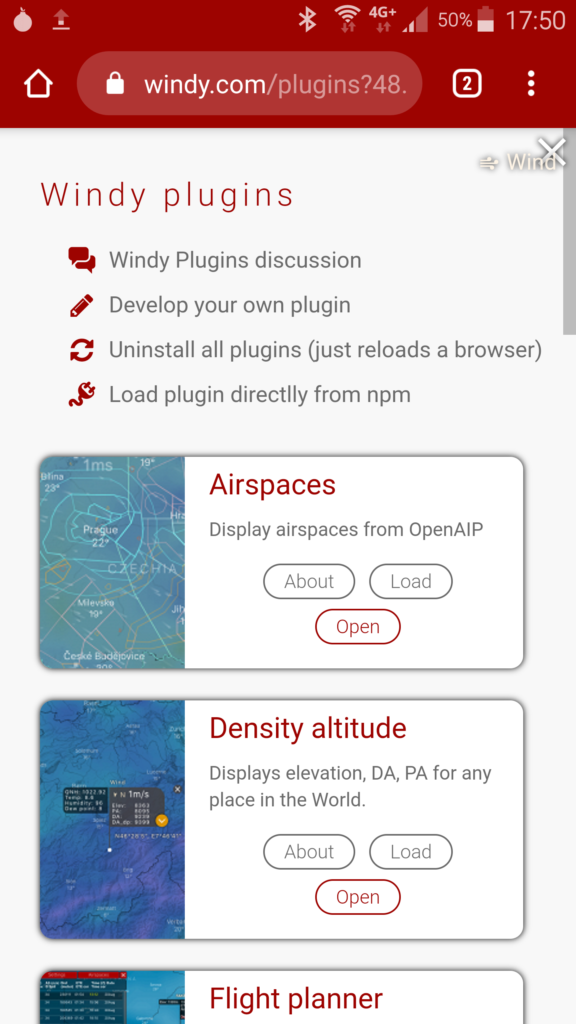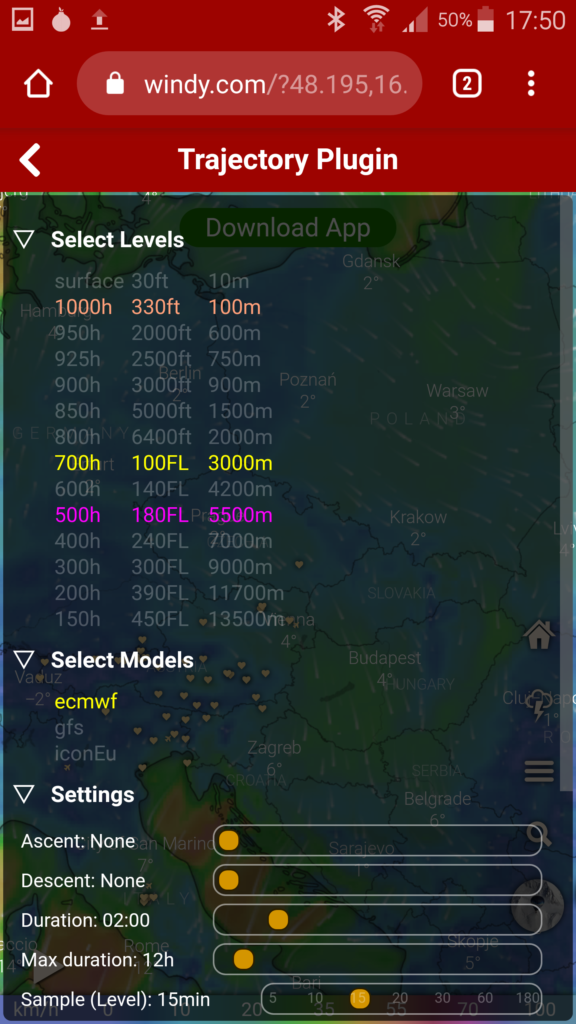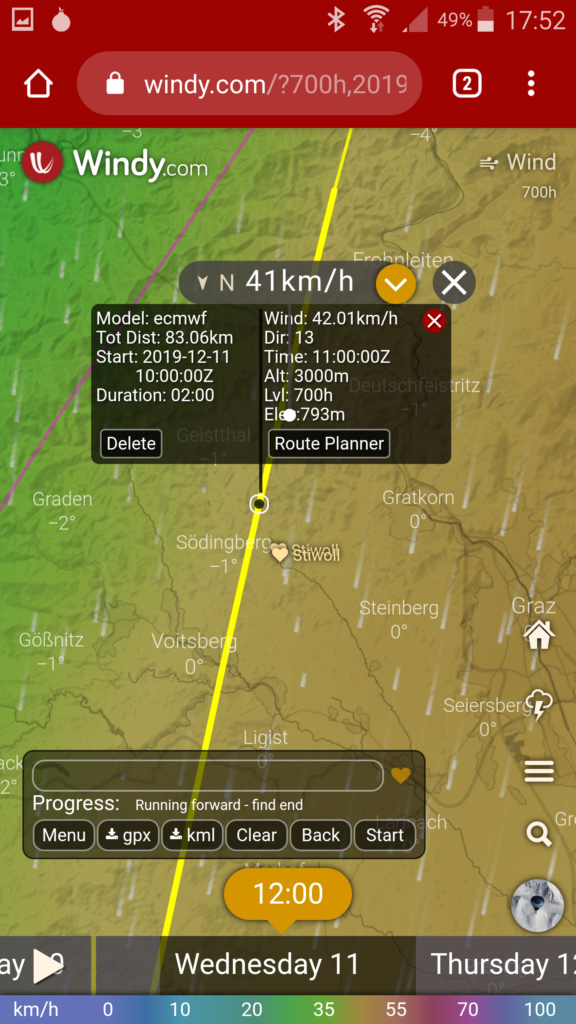 However, the Route Planner function currently does not work on mobile. Other than that – almost like on the desktop!